| | |
| --- | --- |
| PHOTO: | Samson Kimani of REMAX Realty in Taunton near Boston, during an interview at the Ajabu Media offices in Woburn, MA. AJABU PIC. |
By:
Harrison Maina

Posted:
Jul,12-2017 13:36:03
BOSTON__Purchasing a home in the Diaspora, if done the right way, is one of the biggest platforms that can give every immigrant a sound springboard towards accumulating wealth over time-- in the form of equity that can then be withdrawn to fund other dreams-- including college tuition, investment capital or even motherland property purchases.

Unfortunately, many immigrants do not seem to fully understand the process, hence remain in rent paying mode for years.

Others often fall prey to unscrupulous realtors who, looking for a quick buck, mislead clients to purchase overly priced properties only to find themselves in foreclosure a few years down the line.

According to Samson Kimani, a Kenyan real estate agent based in Boston, it is very important for every immigrant to take stock of the monthly rental fee they pay for their living space, which is then used by their landlord to pay for the monthly mortgage fees on the same property.

"Some people are still paying rents for their apartments yet the same amount can afford them buy a condo, single family or an investment property. This would open bigger doors of opportunity for them towards financial freedom," Kimani said during an interview at the Ajabu Africa News offices in Woburn, MA.

First licensed as a realtor in Massachusetts with Exit Realty back in 2012 then later joining REMAX Realty where he still works as an independent realtor based in Taunton, a few miles South of Boston, Kimani said that the effects of the recent real estate market crash of 2008 has scared many African immigrants from purchasing homes long after the depression is gone, hence failing to take advantage of the still low interest rates currently in the market as other communities take full advantage.

Kimani said that the economic depression has now resulted into a sellers' market where there are fewer inventories but more buyers looking to buy.

He added that most properties are now selling above the asking prices while the interest rates remain low (for both conventional and government 30 year fixed mortgages) even as buyers compete for the few available properties.

"This is the right time to buy a home. For most people, whatever amount they are paying for rent may be sufficient to purchase a property in a certain areas or sometimes you may need to add a few hundred dollars. Remember your making an investment that will pay back in the long term. The interest rates are still very low and properties are available in many different neighborhoods," he told Ajabu Media.

"All it takes is for someone to wake up one day and decide they don't want to keep paying rent anymore, which is like paying somebody's mortgage after all. It's a long term investment that if done correctly you will not live to regret."

Kimani stated he always wanted to be a business owner and one night around 3am while working a "grave yard shift" at a human services company, he saw a Real Estate TV Commercial inviting anyone interested in creating wealth to an investment seminar in Boston.

Intrigued by the possibility of making a difference in people's lives, the father of two attended the said seminar at the Boston Convention Center led by Robert Kiyosaki of the Rich Dad Poor Dad book fame, as well as Anthony Robbins, a renowned motivational speaker where he came to realize that most of the wealthy people use properties as leverage to create more wealth.

Since then, Kimani stated he has attended numerous real estate classes, seminars and meetings to better serve his clients.

Kimani added that most serious buyers will always find a property to buy or sell if they are motivated by something.

"In most cases, people looking to buy are fed up with rent hikes, want good school districts, job relocation, starting a family or for investment purposes."

He however was quick to add that the mere fact that one has a new, better paying job does not automatically make them eligible to be qualified for a property purchase. The bank or lender looks at three things: Income, credit scores and debts such as credit cards, school, car or personal loans etc.

Kimani's advice for anyone looking to buy is to seek advice from a professional lender or realtor.

According to the young entrepreneur, he approaches all his clients with a goal to have a long term relationship which makes him go to great lengths and ensure any deal he is working on is for the best interest of the customer.

He also added that, selling or buying is not an easy process but could be made effortless if both client and real estate advisor work as a TEAM.

"I always do my best to help my clients get properties they like and that will fit their financial profile. Since buying or selling is one of the biggest purchases someone will ever do, I always let the client make the decision with no pressure at all," he told Ajabu Media.

He revealed that majority of his sales are financed by a very credible and responsible mortgage broker--Miguel DeSousa--from Randolph Savings Bank NMLS # 454893 who walks his clients through the process of pre-approval application.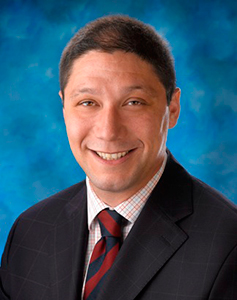 Miguel DeSousa--from Randolph Savings Bank who works with Samson Kimani of REMAX Realty. PIC BY COURTESY
"DeSousa has always been able to help all my clients with mortgages to purchase the proprieties they are interested in, whether it's a first time home or an investment property in the form of a second home or multi-family house," said Kimani.
"Many applicants have been able to be prequalified and have moved on to make final purchases. For those who don't immediately qualify, DeSousa helps them fix any "short comings" in their financial history and are able to be in a position to pre-qualify a few months later," he added.

In addition, DeSousa helps those who already own homes and would like to refinance. Kimani also reckons with the fact that although it is very desirable to own a home, not every rent paying potential buyer is eligible to purchase, mainly due to lack of a down payment required in the buying process, low credit scores or those with unstable jobs.

"Although these may be serious issues preventing one from buying a home and thus losing out on many benefits of owning one, we can work with you to establish a timeline and prepare you for the eventual purchase."
He urged any Kenyan or African immigrants that might be considering buying a home to reach out to him for a free assessment of the properties in the market as well as a financial analysis with his mortgage lender.

"We show properties everywhere in the South shore and Northshore side of Boston. Our office has about 23 highly qualified agents and I am one of them. Feel free to reach out to me and I will walk you through the process for the benefit of yourself and your future generations," he stressed.

In addition, beside the regular buying and selling Kimani specializes in, he said that his team also helps home owners that may require doing a short sale.

"A short sale means that is home owner is going through hardships is behind in mortgage payments and their property has a lower value than the mortgages they are servicing, our group of attorneys can assist dispose of that property in the market."

He strongly cautions those who find themselves in such a situation however, urging them to reach out his team before "walking away" out of the property and getting foreclosed in the process.

"A foreclosure stays in your record for several years. This is not good and could affect you negatively for a long time," advised the Kenyan realtor.

He said that misinformation and unreliable realtors have caused many such owners untold financial losses when they fail to organize short sales for them with the relevant bank holding the mortgage, sometimes leading their clients into bankruptcies.

"Short sales are complicated and require the client to be educated prior to starting the process. As for us, we take care of our clients and give them more than they expected. We work with an experienced team of people that are willing and ready to assist. In addition, we want to make sure that your experience is the best ever, whether you are interested in buying, selling, or investing in properties," he told Ajabu Media.

 Kimani thanked his family and friends for encouraging me to keep pushing to achieve my dreams.

"I also want to thank all my past, present and future clients for giving me an opportunity to help them in the Real Estate transaction."

To reach out to Kimani or to learn more about the property buying process, call or text or WhatsApp him at:

(508) 813-3697,

Email:samkimani2@gmail.com,websitewww. samhomeadvisor.com.#AHEAD OF THE CURVE!!!! REALTOR office: 447 Broadway, Taunton, MA 02780
Source:
AJABU AFRICAN NEWS