Raila praises US govt on reforms role...

| | |
| --- | --- |
| | Poll |

Kenyans will from next year be issued with digital identity cards with special features and personal details....

A Kenyan woman in the United States has tied the knot with her American lover in a same-sex marriage. Manuella Mumbi, alias Manuelle Royale exchanged vows with Lisa Webb Clay in a low-key gay wedding in the US....

US evangelist Billy Graham, who counseled presidents and preached to millions across the world from his native North Carolina to communist North Korea during his 70 years on the pulpit, died on Wednesday at the age of 99, a spokesman said....

Popularly known as Njoki Wa Ndegwa, a Kenyan Diaspora radio presenter passed away on Friday after a four year battle with breast cancer....

Politics

Business

Faith

Immigration

Entertainment

Sports

Education

Health

SocialLife

kids

UPDATED DETAILS: A 26 year old Kenyan man in Peabody near Boston died early yesterday morning while undergoing treatment at the Mass General Hospital following a tragic accident when he fell off from his fourth floor apartment....

Describing it as the tragedy of Africa during a interview with Ajabu Media in Boston, PLO Lumumba, a Kenyan top lawyer and former Director of the Kenya School of Law as well as former Anti Corruption Commission chairman has said that the planned swea...

Professor PLO Lumumba, a popular Kenyan lawyer, who shot to even more limelight recently when he animated proceedings at Kenya Supreme court while defending the Independent Electoral and Boundaries Commission (IEBC)---during the reelection battle ...

Uganda's ministry of Foreign Affairs has said it is true that the United States of America kicked out Ugandan diplomat to Washington DC, Dickson Ogwang....

The NASA coalition yesterday rallied together to dispel speculation that they were falling apart, even as details filtered in about the force behind Raila Odinga's Tuesday oathing....

Kenya's Opposition leader Raila Odinga has been sworn-in as the people's president, bringing possible treason charges to the fore....

The Supreme Court in Kenya has unanimously dismissed two consolidated petitions against President Uhuru Kenyatta's re-election....

Raila Odinga, Kenya's opposition chief who recently withdrew from the election rerun ordered by the Supreme court met the Kenyan community in eastern coast of the USA last week before he returns back to Kenya Thursday following a two week US tour whe...

Kenya Airways' has started selling tickets for its maiden direct flight to New York on October 28....

Dollar flows from Kenyans living abroad are expected to continue helping the shilling maintain its relative stability this year, analysts citing stronger growth outlook in the US say....

For only a 20% deposit and several well-structured monthly payments, a Kenyan in the diaspora can now afford to own a dream home in the motherland though Heri Homes....

Purchasing a home in the Diaspora, if done the right way, is one of the biggest platforms that can give every immigrant a sound springboard towards accumulating wealth over time...

A Kenyan man was found dead in his house in Worcester near Boston in a development that shocked family and friends alike....

We regret to announce the death of Dorcas wanjiru after a tragic accident in Thika Kenya on Monday 07/03/17....

Shock and dismay has engulfed family and friends of Mary W Kimani popularly known as Mama Nduta, a Kenyan formerly residing in Malden, near Boston following news of her death Monday night--barely two months after returning back to the motherland for ...

In another shocking development to hit the Kenyan community in Boston in the last 2 months following back to back mysterious deaths of young members of the community, a Kenyan man in his early 40's was found dead by a friend and a roommate inside an ...

| | | | | |
| --- | --- | --- | --- | --- |
| | West Africa | Central Africa | North Africa | South Africa |

An Anglican Church pastor in Embu Kenya was on Thursday arrested after assaulting his estranged wife outside the church compound. Stanley Mwaniki, a pastor at the ACK church Kibugu, attacked his estranged wife Ann Ngira with kicks and brows injuri...

The US Department of State and the European Union have slammed Nasa leader Raila Odinga's January 30 'swearing-in' and the shutdown of television stations....

Ruaraka MP TJ Kajwang of Nairobi Kenya has been arrested....

Kalonzo Musyoka and Musalia Mudavadi are "irredeemable cowards", Francis Atwoli has said following their absence at NASA's swearing-in ceremony....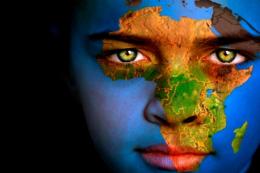 Too many pundits and self-acclaimed black leaders have proposed the death penalty as a form of justice for the recent killing in South Carolina. As a firm opponent of the death penalty, I will never advocate capital punishment for anyone no matter th...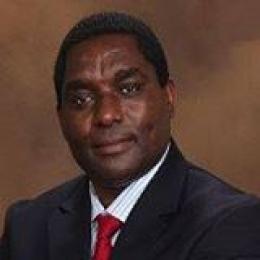 Unlike its predecessor, the current generation of Kenyans in USA is in a dug-in position: members have established homes, families, businesses and places of worship. For the most part immigrants before 1990s came to school and went back home. This ne...

---
President Donald Trump on Thursday questioned why the United States would w...

Uber says it wants to launch a system of flying cars to move people around ...

An Anglican Church of Kenya clergyman was on Monday sentenced to life impri...

California became the first "sanctuary state" for undocumented immigrants F...

Seemingly hard wired for reggae music with knack to catching the biggest Ja...

World athletics chief Sebastian Coe has said the recent leakage of athletes...

The 2017 US college graduation season is on in full gear where thousands of...

Sierra Washington was stunned when, as a reproductive specialist in Sub-Sah...

When it comes to making up after a fight, men and women have very different...

Ann Gichuhi, a 17 year old Kenyan girl based in Worcester near Boston has d...