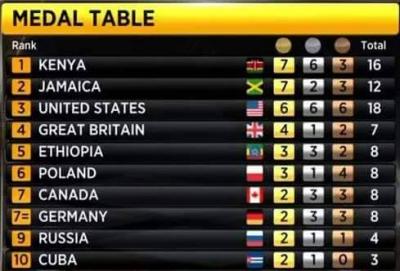 It was a marvelous seven-star performance for Kenya as the country claimed its maiden overall title at the World Championships in Athletics on Sunday in Beijing, China....
Relationships start with such optimism, don't they? And then maybe things go wrong. Should you stick in there, hoping things will improve? Or leave? It can be hard to decide. Either way, you worry that you're making a mistake, and will be full of reg...
Too many pundits and self-acclaimed black leaders have proposed the death penalty as a form of justice for the recent killing in South Carolina. As a firm opponent of the death penalty, I will never advocate capital punishment for anyone no matter th...
Unlike its predecessor, the current generation of Kenyans in USA is in a dug-in position: members have established homes, families, businesses and places of worship. For the most part immigrants before 1990s came to school and went back home....