Raila praises US govt on reforms role...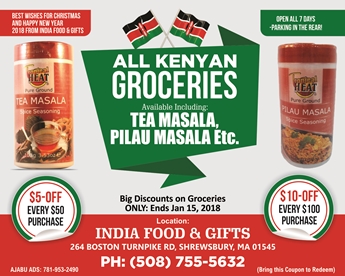 | | |
| --- | --- |
| | Poll |

The High Court in Kenya has granted businessman Jimi Wanjigi further reprieve in his battle against the government....

A former church moderator and four other people were Wednesday charged with stealing Sh39.9 million....

Today's life expectancy rate for United States citizens stands at 76.5 and 81.2 years for men and women, respectively, according to recent data provided by the world's leader of medical research, Imperial College London....

A former Worcester teacher who allegedly stole $2.7 million by filing false Medicaid claims was arrested Wednesday....

Police officers raided the home of Jimi Wanjigi in Muthaiga, Nairobi on Monday hours after guns and bullets were seized at a house in Malindi said to be his....

A section of the Somali community in Mombasa, Kenya, has announced it will block NASA demonstrators from accessing the CBD next week....

Kenyan Opposition chief Raila Odinga yesterday dramatically withdrew from the presidential rerun and cited a 2013 Supreme Court ruling to scuttle the October 26 vote....

Hundreds of Kenyans in the East Coast of the United States held a Jubilee demonstration at Johnson Park, New Brunswick, NJ, Saturday (October 7th) in support of the re-election of President Uhuru Kenyatta and Vice President William Ruto....

Politics

Business

Faith

Immigration

Entertainment

Sports

Education

Health

SocialLife

kids

Responding to a call from a supporter of the suspended Rev. Samuel Kimohu of the St. Stephens church, officers from the Lowell Police Department rushed to the troubled church before the start of the morning Service last Sunday looking to quell an all...

A long time clergyman within the Kenyan community in Boston, Rev. Samuel Kimohu has been defrocked and his license to preach under the American Anglican church revoked forthwith for resisting directions from his presiding bishop, breaking State law w...

The Ugandan community in Massachusetts is doing a great job maintaining their traditionally high birthrate as advised by a motherland based politician and a diaspora based clergyman....

The number of independent candidates vying for various positions in the upcoming Kenyan general elections has helped reduce tribal animosity in the run-up to eagerly awaited process coming to a head in the next two weeks, said Archbishop Jackson Ole ...

For only a 20% deposit and several well-structured monthly payments, a Kenyan in the diaspora can now afford to own a dream home in the motherland though Heri Homes....

Purchasing a home in the Diaspora, if done the right way, is one of the biggest platforms that can give every immigrant a sound springboard towards accumulating wealth over time...

From next year, Kenyans who work, do business or own property outside the country risk huge penalties for not disclosing their incomes for taxation back home....

A relocating Kenyan family based in Brockton, MA is currently loading his container now that is scheduled to leave to Kenya by next week. The family is asking any Kenyan in the Boston area who may have a box or barrel of cargo in gifts to send to the...

A Kenyan man was found dead in his house in Worcester near Boston in a development that shocked family and friends alike....

We regret to announce the death of Dorcas wanjiru after a tragic accident in Thika Kenya on Monday 07/03/17....

Shock and dismay has engulfed family and friends of Mary W Kimani popularly known as Mama Nduta, a Kenyan formerly residing in Malden, near Boston following news of her death Monday night--barely two months after returning back to the motherland for ...

In another shocking development to hit the Kenyan community in Boston in the last 2 months following back to back mysterious deaths of young members of the community, a Kenyan man in his early 40's was found dead by a friend and a roommate inside an ...

| | | | | |
| --- | --- | --- | --- | --- |
| | West Africa | Central Africa | North Africa | South Africa |

Three Kenyan women who were lured to Libya by the Islamic State two years ago have been brought back after they were arrested in Egypt....

Police in Malindi, coastal Kenya are investigating a pastor suspected of indoctrinating his followers using false teachings....

A Ugandan judicial officer has been suspended from work for what was termed indecent dressing....

A Chinese firm has joined a fundraising drive for wildlife conservation to save 49 Chimpanzees at the Ngamba Chimpanzee Sanctuary. According to Tiang Tang Group chief executive officer Lucy Zhang, their move is aimed at boosting local tourism....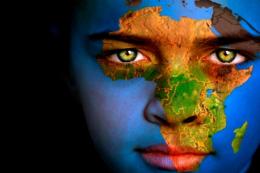 Too many pundits and self-acclaimed black leaders have proposed the death penalty as a form of justice for the recent killing in South Carolina. As a firm opponent of the death penalty, I will never advocate capital punishment for anyone no matter th...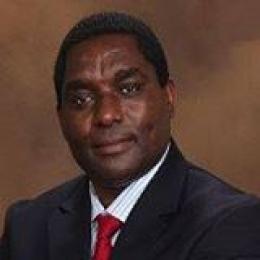 Unlike its predecessor, the current generation of Kenyans in USA is in a dug-in position: members have established homes, families, businesses and places of worship. For the most part immigrants before 1990s came to school and went back home. This ne...

---
A storm has brewed at ICC after documents revealed Moreno Ocampo interfered...

Uber says it wants to launch a system of flying cars to move people around ...

There was drama in Nyeri town, central Kenya on Wednesday after a bishop wa...

As the crowd swelled in front of the glass doors at the U.S. Citizen and Im...

Seemingly hard wired for reggae music with knack to catching the biggest Ja...

World athletics chief Sebastian Coe has said the recent leakage of athletes...

The 2017 US college graduation season is on in full gear where thousands of...

Sierra Washington was stunned when, as a reproductive specialist in Sub-Sah...

When it comes to making up after a fight, men and women have very different...

Ann Gichuhi, a 17 year old Kenyan girl based in Worcester near Boston has d...