Raila praises US govt on reforms role...

| | |
| --- | --- |
| | Poll |

Zimbabwe's first lady Grace Mugabe did not make an expected appearance at a summit of regional leaders in South Africa on Saturday, following allegations of assault against her by a 20-year-old model....

The National Super Alliance presidential candidate, Mr Raila Odinga, has asked the Supreme Court to nullify the presidential election held 10 days ago and order a fresh one....

The white supremacist forces arrayed in Charlottesville, Virginia, over the weekend — the largest gathering of its sort in at least a generation — represented a new incarnation of the white supremacy movement. Old-guard groups like the Ku Klux Klan, ...

The US has termed Kenyan poll as fair and transparent--further cementing international and local observers' affirmation that President Kenyatta's win was through a credible process....

Politics

Business

Faith

Immigration

Entertainment

Sports

Education

Health

SocialLife

kids

The number of independent candidates vying for various positions in the upcoming Kenyan general elections has helped reduce tribal animosity in the run-up to eagerly awaited process coming to a head in the next two weeks, said Archbishop Jackson Ole ...

Simon Kirubi, a long time Kenyan Diaspora resident of Lowell, MA has decided to be one among several Kenyans in USA who have thrown their hats in the ring to contest various elective posts in the upcoming Kenyan General elections taking place next mo...

During his first ever visit to a Kenyan Diaspora church in the USA affiliated to the Anglican Church of Kenya (ACK) on Sunday at the Grace Anglican church in Bridgewater, a few miles south of Boston, the new leader of the 4 million strong denominatio...

One year after being ejected out of the All Saints Community church in Quincy near Boston through a No-Trespass order taken out by their then pastor, Fredrick Thanji following a bitter church constitution dispute that landed into the Norfolk Superior...

Purchasing a home in the Diaspora, if done the right way, is one of the biggest platforms that can give every immigrant a sound springboard towards accumulating wealth over time...

From next year, Kenyans who work, do business or own property outside the country risk huge penalties for not disclosing their incomes for taxation back home....

A relocating Kenyan family based in Brockton, MA is currently loading his container now that is scheduled to leave to Kenya by next week. The family is asking any Kenyan in the Boston area who may have a box or barrel of cargo in gifts to send to the...

Ugandan traders whose containers are still stuck at Mombasa Port have decried the delay in clearing their containers by Kenya Ports Authority....

We regret to announce the death of Dorcas wanjiru after a tragic accident in Thika Kenya on Monday 07/03/17....

Shock and dismay has engulfed family and friends of Mary W Kimani popularly known as Mama Nduta, a Kenyan formerly residing in Malden, near Boston following news of her death Monday night--barely two months after returning back to the motherland for ...

In another shocking development to hit the Kenyan community in Boston in the last 2 months following back to back mysterious deaths of young members of the community, a Kenyan man in his early 40's was found dead by a friend and a roommate inside an ...

The Kenyan community in Boston is reeling with shock once again as a 30 year old woman, Joanne Njeri Gitau was found dead in her apartment in Lowell, barely 2 weeks after a 23 year old Kenyan man passed away the nearby city of Worcester and is yet to...

Pop star Beyonce posted the pictures of her twins, Sir Carter and Rumi, in an Instagram post on Friday, in her first public acknowledgement of their birth....

| | | | | |
| --- | --- | --- | --- | --- |
| | West Africa | Central Africa | North Africa | South Africa |

America's Federal Bureau of Investigation and Britain's Scotland Yard may be drafted into the investigation to unmask the killers of election technology manager Christopher Chege Msando....

A woman whose body was recovered alongside that of Kenya's election body ICT manager Chris Msando has been identified....

Uganda faces a shortage of 150 million condoms and this is likely to cause a setback to government's efforts to prevent of HIV/AIDS....

Kenya's Presidential candidates are today holding their final rallies before Tuesday's narrowly contested election....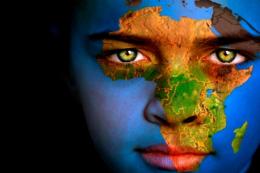 Too many pundits and self-acclaimed black leaders have proposed the death penalty as a form of justice for the recent killing in South Carolina. As a firm opponent of the death penalty, I will never advocate capital punishment for anyone no matter th...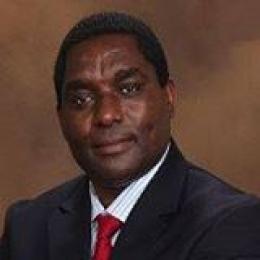 Unlike its predecessor, the current generation of Kenyans in USA is in a dug-in position: members have established homes, families, businesses and places of worship. For the most part immigrants before 1990s came to school and went back home. This ne...

---
Kenya could fall into post-election violence, EU observers have warned just...

Uber says it wants to launch a system of flying cars to move people around ...

Vatican finance chief Cardinal George Pell, a top adviser to Pope Francis, ...

If immigration agents show up at a worksite, employers don't have to let th...

Seemingly hard wired for reggae music with knack to catching the biggest Ja...

World athletics chief Sebastian Coe has said the recent leakage of athletes...

The 2017 US college graduation season is on in full gear where thousands of...

Sierra Washington was stunned when, as a reproductive specialist in Sub-Sah...

When it comes to making up after a fight, men and women have very different...

Ann Gichuhi, a 17 year old Kenyan girl based in Worcester near Boston has d...